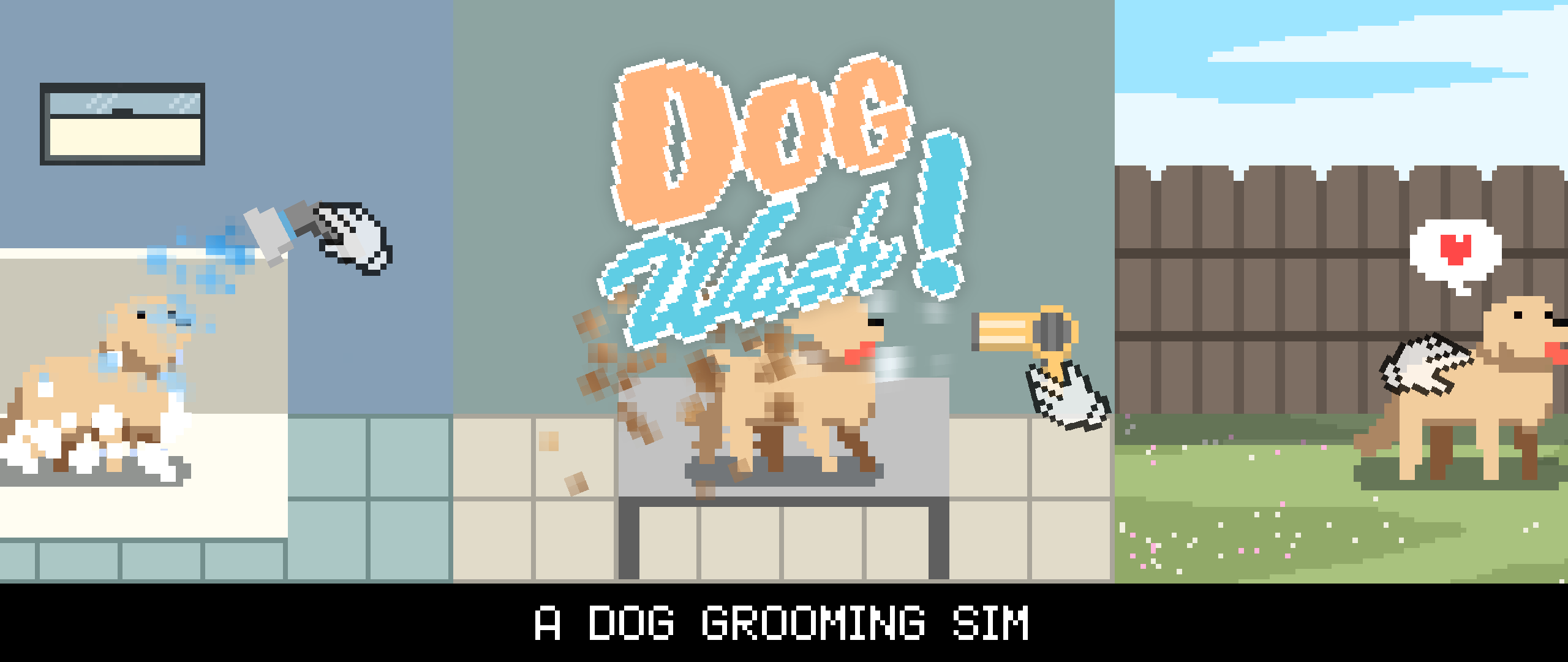 Dog Wash
DOG WASH
A short game made in a week with original art & music!
HOW TO PLAY
Give the doggo a bubble bath and a shower with the shampoo and water shower head in the bath!
Dry the doggo and remove any loose fur and under coat with the blow dryer in the groom station! (I got lazy so the dryer does everything...)
Release the doggo outside and you're done!